ARTISTS
ARTISTS
ARTISTS
ARTISTS
ARTISTS
ARTISTS
ARTISTS
ARTISTS
ARTISTS
ARTISTS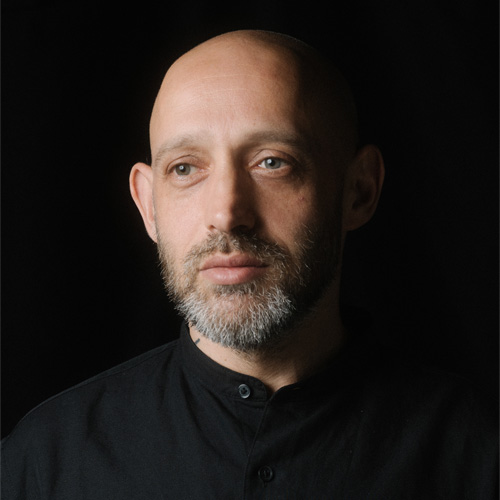 Colas Fiszman, a seasoned digital artist from Belgium with over two decades of experience, crafts immersive journeys through interactive creations, audiovisual performances, and multimedia installations. Melding art, science, and technology, he redefines boundaries of time, space, and reality. With a background as a visual effects designer for global hits, his portfolio boasts renowned films like Guardians of the Galaxy, Edge of Tomorrow, Doctor Strange, and Fantastic Beasts.
Jonas Margraf is a Berlin-based composer and audiovisual artist working with generative real-time media, found textures, and synthesised sound, often coated in different shades of noise. He employs a sonic palette made up of flickery synths, glimmers of industrial rhythm, and iridescent textures. Margraf's work has been presented internationally at festivals and venues including Ars Electronica, MIT Media Lab, ZKM Karlsruhe, Superbooth Berlin, and Mapping Festival Geneva.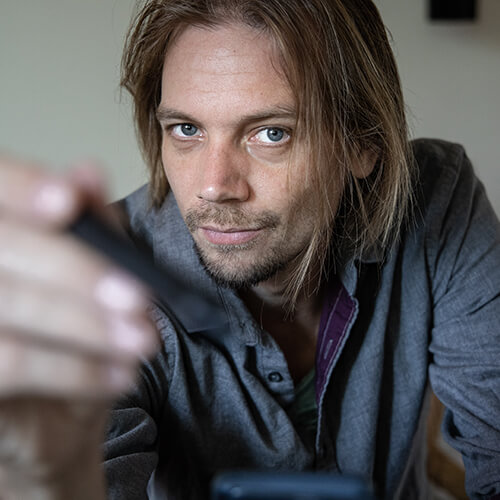 Julius Horsthuis
Visuals/VFX
Born in Amsterdam in 1980, Julius Horsthuis is a digital artist renowned for his exclusive use of fractals to uncover magical new worlds. Through mathematics and boundless geometric patterns, he creates entrancing films that transport viewers on imaginative journeys. His work has been featured in acclaimed productions like Manchester by the Sea (2016) and music festivals such as Coachella. Horsthuis' artistry transcends conventional limits, intertwining mathematics, visual arts, and music into a spellbinding masterpiece.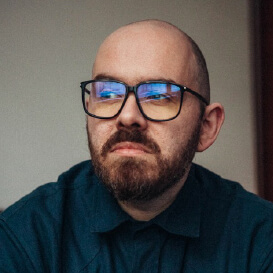 Ben Lukas Boysen
Audio/SFX
Berlin-based composer, producer, and sound designer Ben Lukas Boysen crafts sonic landscapes that blend ambient, electronic, and experimental elements. Also known by his stage name Hecq, he had classical music training in guitar and piano as a child and is now renowned for his evocative music. To date, he's released three solo full-length albums including Gravity, Spells, and Mirage, alongside several singles and EPs. His soundtrack work has been featured in entities like Marvel and Amnesty International.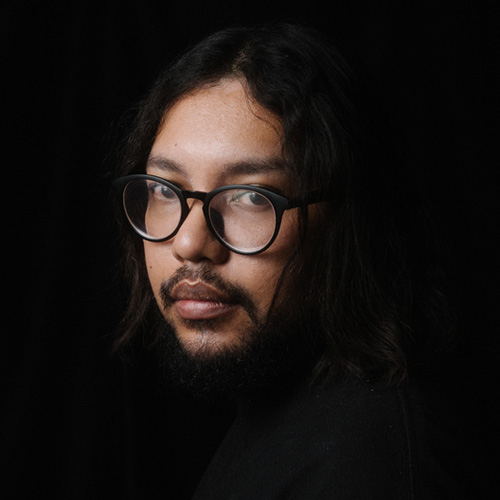 Fahmi Hosnan
Visuals & Motion Graphics
Visuals & Motion Graphics
With a background in computer graphic design and multimedia animation, REXPERIENCE's Motion Graphic Artist Fahmi Hosnan creates dynamic and engaging multimedia visuals that evoke deep emotions. Fahmi hails from Johor Bahru and his design aesthetic embraces a minimalist, contemporary style with a touch of psychedelic elements. Proficient in 3D design as well, he employs computer software to craft lifelike digital artworks across diverse industries. With Yume, he pushes his creative boundaries into an immersive world that sparks wonder.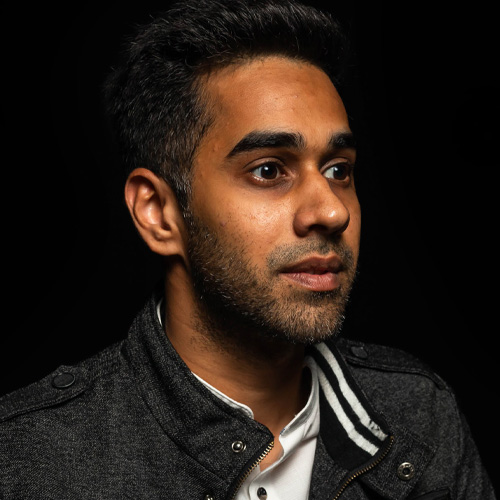 Also known as ANRK (pronounced An-R-K), Ashish Khilnani is a Malaysian DJ and producer with an active presence in the local music scene since 2015. Besides spinning at popular KL nightlife spots including Pisco, JungleBird, and Mantra, Ash has also graced the decks at festivals like the Sarawak Rainforest Festival and Wonderfruit pre-party in Jakarta. Most recently, he was the resident DJ at The Ritz-Carlton in Langkawi. Although deeply rooted in house music, he constantly experiments with various genres to expand his artistic expression.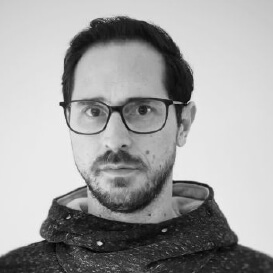 Fabien Bouchard
An Artistic Creation by Parse/Error
An Artistic Creation by Parse/Error
Operating under the moniker Parse/Error, Fabien Bouchard is a notable French artist whose background is rooted in science and IT. Combined with a self-taught approach, he seamlessly merges the realms of art, design and technology to explore the interaction between human and nature while addressing modern issues across various creative territories. His work has been exhibited in global cities like Paris, Rio de Janeiro, Berlin, Hamburg, Manchester, Tokyo, and New-York, and garnered enthusiastic acclaim from publications such as Hypebeast, DesignBoom, and Mashable.